Home
Talk

0
168pages on
this wiki
Welcome to the Tonari Kaibutsu-kun Wiki!
The ultimate resource for the Tonari no Kaibutsu-kun Manga and Anime!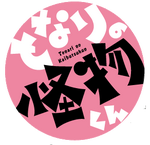 Tonari no Kaibutsu-kun (となりの怪物くん, lit. The Monster Seated Next to Me) is a Japanese manga written and illustrated by Robico and published by Kondasha. about the relationship between girl named Shizuku and a boy named Haru. An anime adaptation of the story by Brain's Base began airing on October 2, 2012. It is also being simulcast on Crunchyroll under the name My Little Monster.


Please help us by editing or by creating pages!
Our database currently contains 168 articles and 640 images.


Overview · Searching · Editing · Help . Templates · Categories . Admins

Portal
Latest Episode
Few days after New Year, everything come back to normal. As usual, Shizuku is studying when suddenly Haru brags into her room through window. Haru asking Shizuku if Shizuku has seen "him". Shizuku doesn't understand what Haru means by "him" (because Haru doesn't explain what or who is "him") and asks Haru to calm down and explain everything. Haru replies Shizuku by saying that he wants to keep it a secret and goes away, leaving his phone behind. Then, Haru encounter all of his friends when searching for "him" and always leaving something behind.
Sometimes after, in the same day, Yū Miyama meets Nagoya, Haru rooster and brings it to Haru's house, where she meets all of Haru's friends who want to return everything that Yoshida leave behind. Then, everyone think if what Yoshida is looking for is Nagoya. When everybody are going to search for Haru to tell him about Nagoya, Shizuku leaves them and going home.
On her way home, she meets Haru, who tells her that it isn't Nagoya who is he searching for. Haru tells Shizuku that he is searching for a glowing firefly. Unsure about Haru's statement (because it's winter and there can't be firefly) the two of them suddenly see the firefly. Yoshida then states that he actually wants to see the firefly together with Shizuku so he's going through searching for it. Shizuku then tells herself that there are still many story to be told, which is about her friends and also Haru. Epilogue shows that Yu still waiting at Haru's house with Nagoya, which then she encounters Haru and Mitsuyoshi Misawa, whom are just coming home.
Featured Character
Mizutani Shizuku.